A cannabis advocate recounts a highly anticipated trip to Thailand during HSC Executive Tour 3.0

Dr. Germ Marq Mutia
Cannabis is one of the oldest crops cultivated by mankind for food, fiber, medicine, and ritualistic purposes. Sadly, almost everyone alive today was born during prohibition, and therefore, only associates it with criminality and/or immorality. Fortunately, humanity's amnesia on cannabis is slowly fading, and we are beginning to rekindle our intimate relationship with this plant.
I had the extraordinary privilege of joining MHIRA's 3rd installment of the Hemp Executive Tour in Thailand, which decriminalized Cannabis in June 2022 and legalized medical cannabis in 2018. This time it was in the northern provinces of Chiang Mai and Chiang Rai, part of the Golden Triangle, with participants from Malaysia, Indonesia, the Philippines, Singapore, and Nepal.
I also had the tremendous honor to speak at the 3rd Cannabis Business Asia-Pacific Conference in Bangkok, along with MHIRA President Mr. Johan Mohammad, representing our respective countries (Malaysia and the Philippines).
February 22: Arrival 
My first taste of Thailand was in Chiang Mai. Arriving there will immediately shatter any preconceived notion of anarchy and lawlessness in places where cannabis is legal. Supposedly Thailand's 2nd most populous city, it had a laid-back, countryside feel. There weren't too many people, and we couldn't find anyone that would qualify as a public nuisance. The Amora Tha Phae Hotel was excellent, our transportation was luxurious, and the food was phenomenal.
February 23: Day 1 Chiang Rai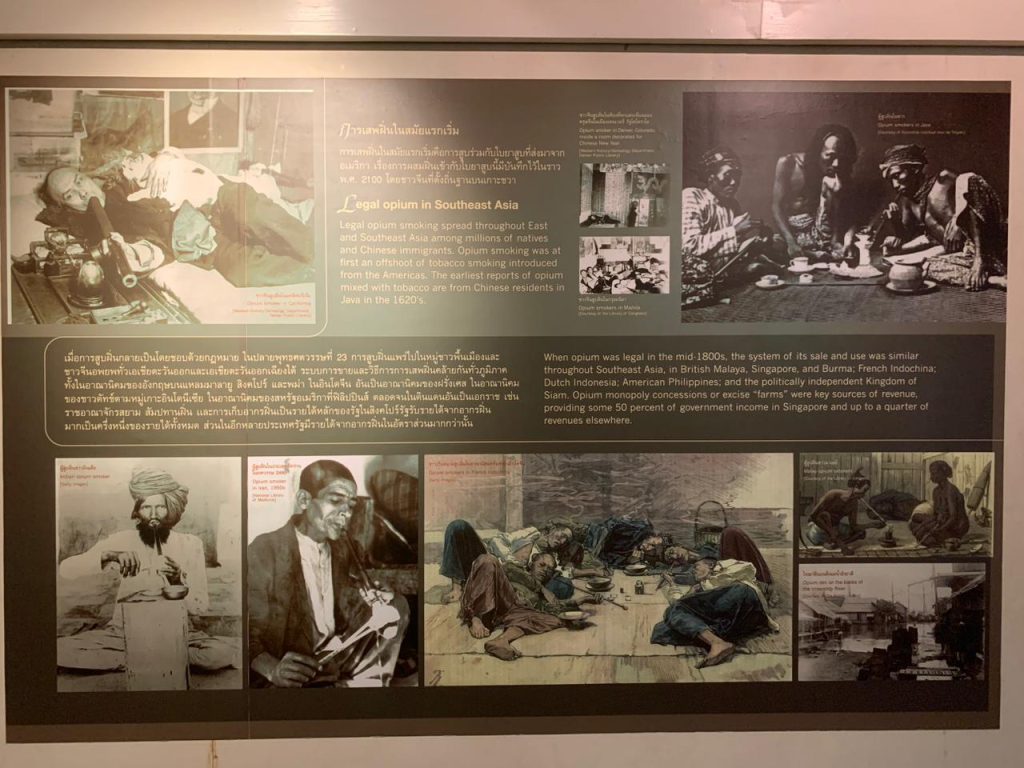 Golden Triangle, House of Opium
We traveled 4 hours north to Chiang Rai, part of the Golden Triangle between Thailand, Myanmar, and Laos. We visited The House of Opium and learned about the history of opium, especially within the Golden Triangle.  We specifically learned about the wars brought about by the poppy plant, and the impact it had on the local communities.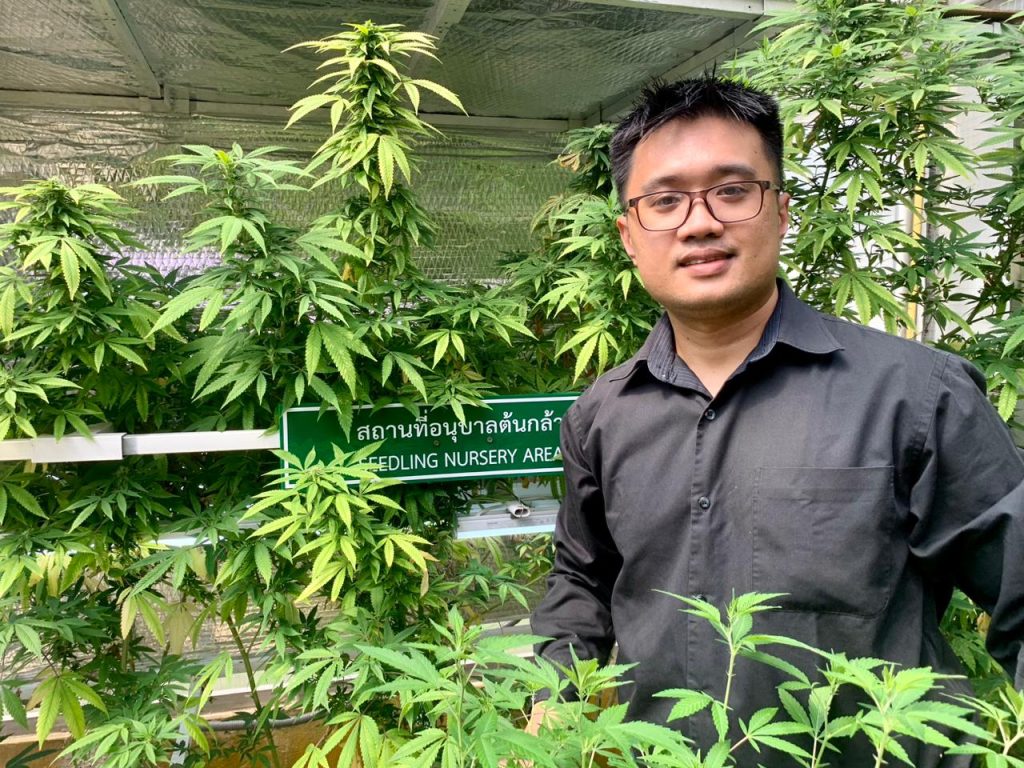 Medical Plant Innovation Center of Mae Fah Luang University
We visited the Medical Plant Innovation Center of MFLU, which specializes in research and development in the field of herbal innovation. We learned from Dr. Tharakorn Maneerat (Ph.D. in Organic Chemistry) about their cannabis cultivation projects. They also showcased their state-of-the-art extraction and manufacturing facilities, the services of which are available to public and private clients.
Thai CBG Group Co., Ltd.
One of the best parts of the tour was the visit to Thai CBG. It's a private company with a 300-acre property used for organic cultivation, extraction, and processing under Good Manufacturing Practices. We had the privilege to learn from Dr. Supot Boonraeng (Ph.D. in Biotechnology) about the Endocannabinoid System and Phytocannabinoid therapy. They have a few proprietary chemovars or "strains", one from each cannabis chemotype (CBD-dominant, Balanced 1:1 CBD: THC, and CBG-dominant), which they manufacture into different products.
February 24: Day 2 Chiang Mai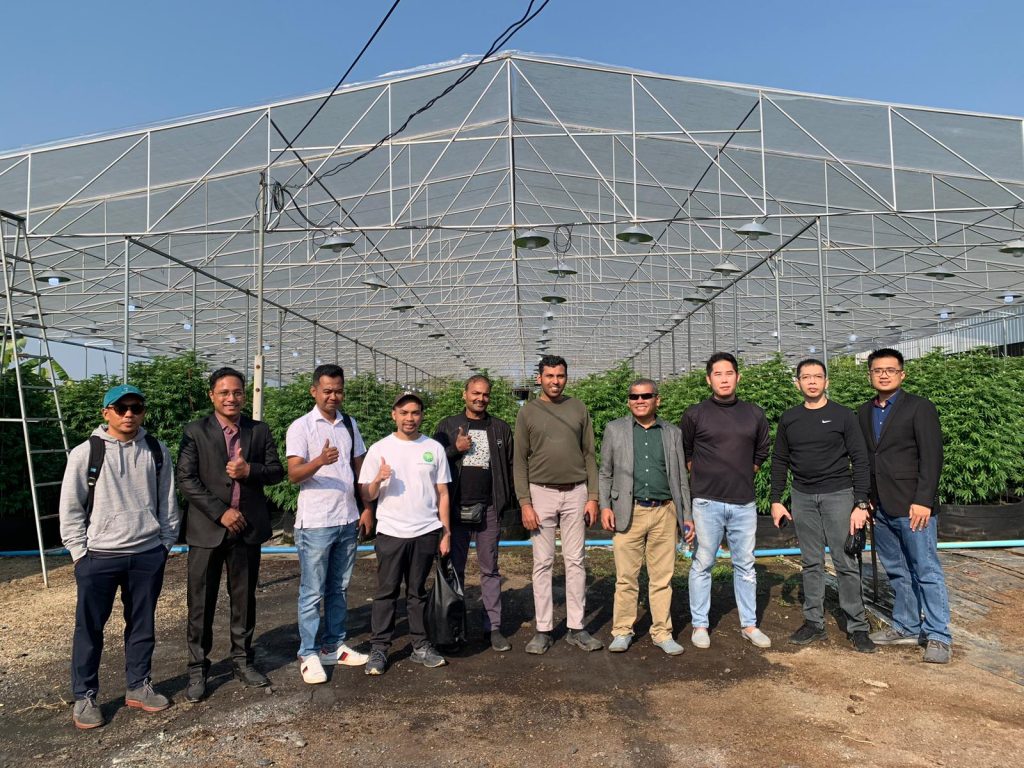 MOAPA Farm, Chiang Mai
We visited another GMP cultivation facility and learned about their growing practices.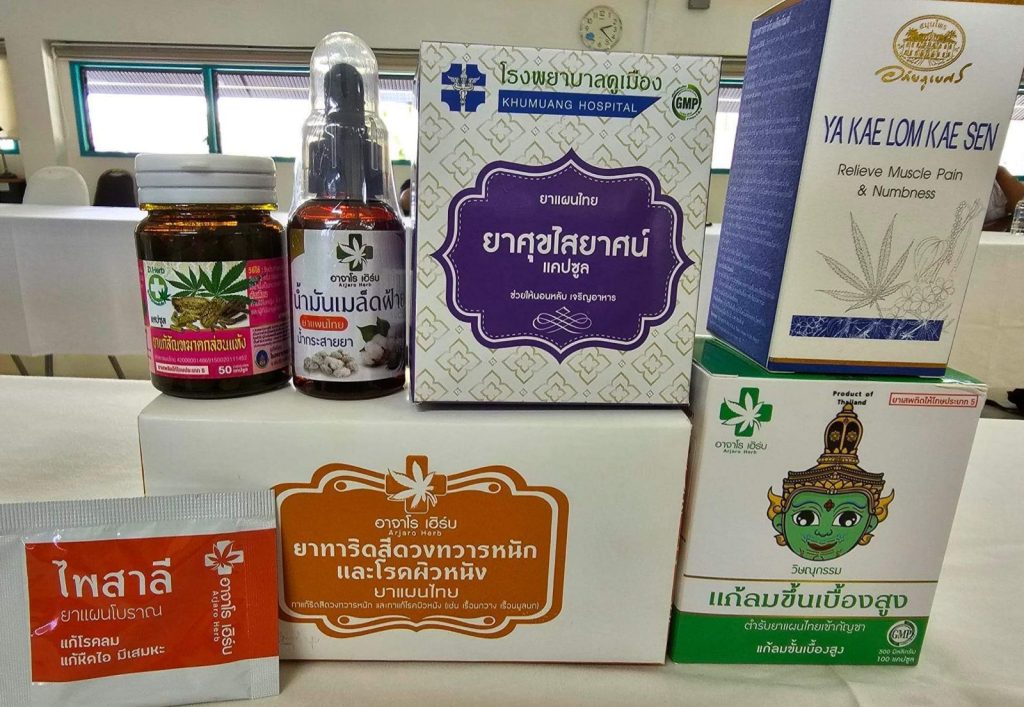 Thai Traditional and Complementary Medicine Center
We had the privilege to learn from Dr. Chayaphan Seangphet (Faculty of Medicine, Chiangmai University) about the different traditional preparations of cannabis for a multitude of indications.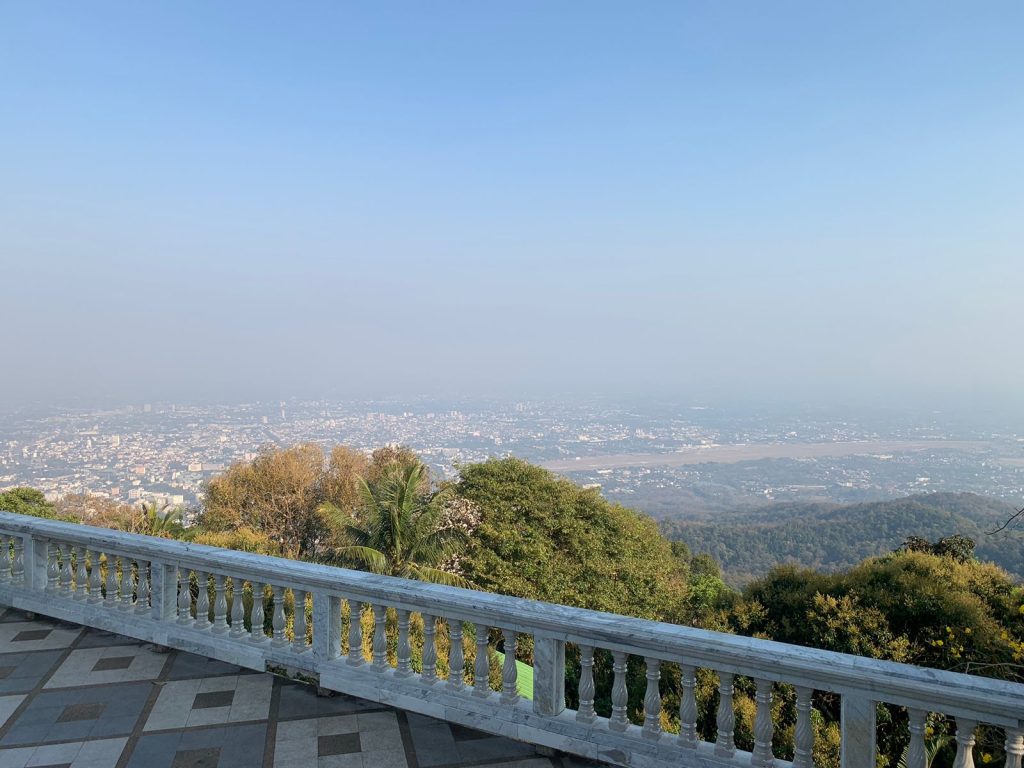 Doi Suthep Temple
We had the luxury of visiting the majestic temples of Doi Suthep a thousand meters above sea level, overlooking Chiang Mai.
February 25 Day 3: Chiang Mai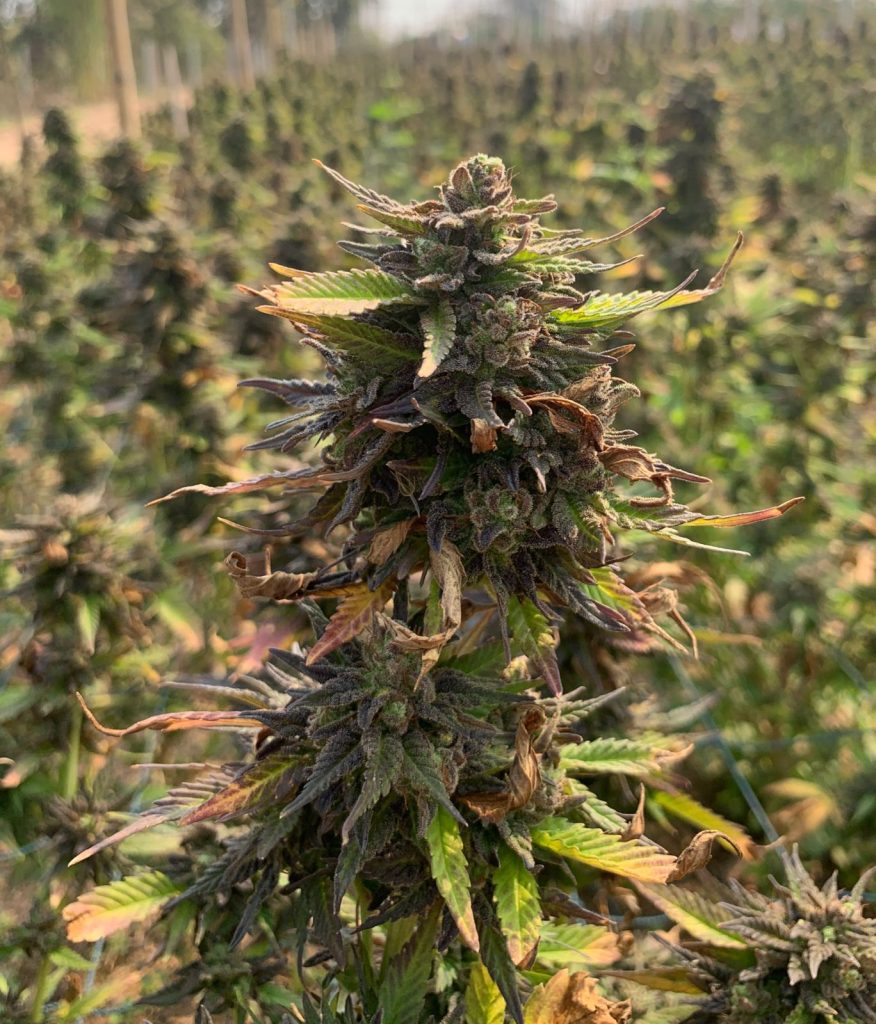 Maejo University x Chronic Collaboration Farm
We visited a farm with some of the best-looking buds in Thailand. They also offer training through their affiliated university program.
Departure to Bangkok
February 26: Day 4 Bangkok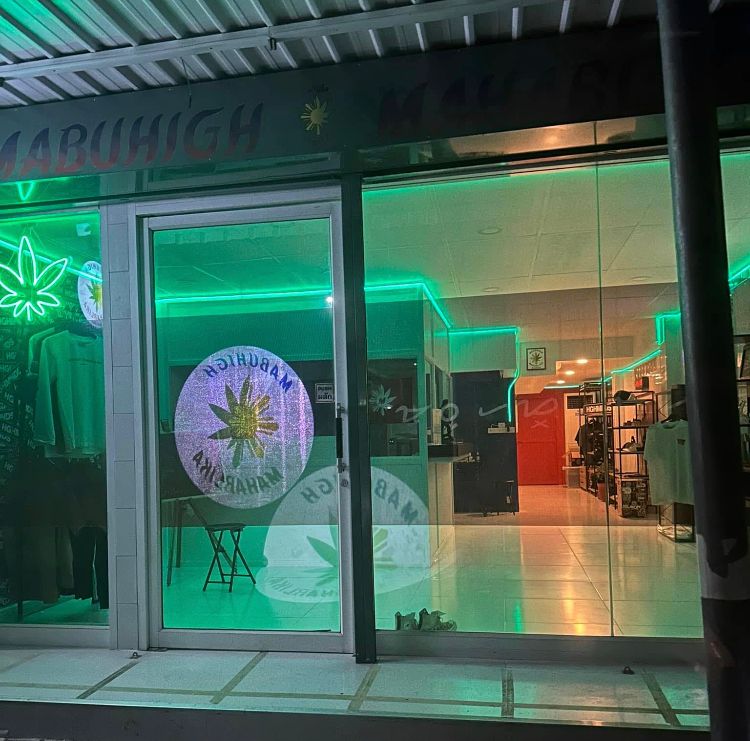 Was fortunate to get the first look at the Mabuhigh Maharlika Dispensary, the first Filipino-themed dispensary.
February 27: Day 5 Bangkok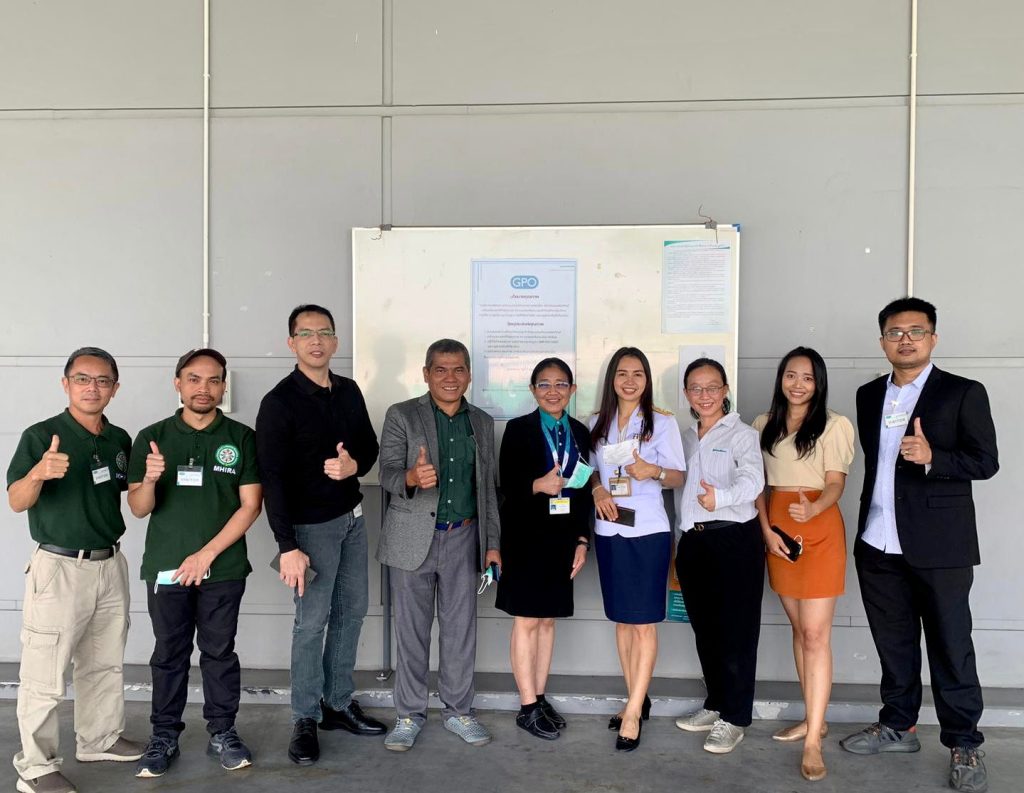 Government Pharmaceutical Organization
We had the honor and privilege to be accommodated at the GPO Manufacturing Facility. We were given an insider look at the entire production line. Their products (THC dominant, THC Forte, Balanced 1:1 CBD: THC, and CBD dominant) are the only ones registered with the Thai FDA and allowed to be prescribed by mainstream doctors.
February 28 – March 1: Days 6-7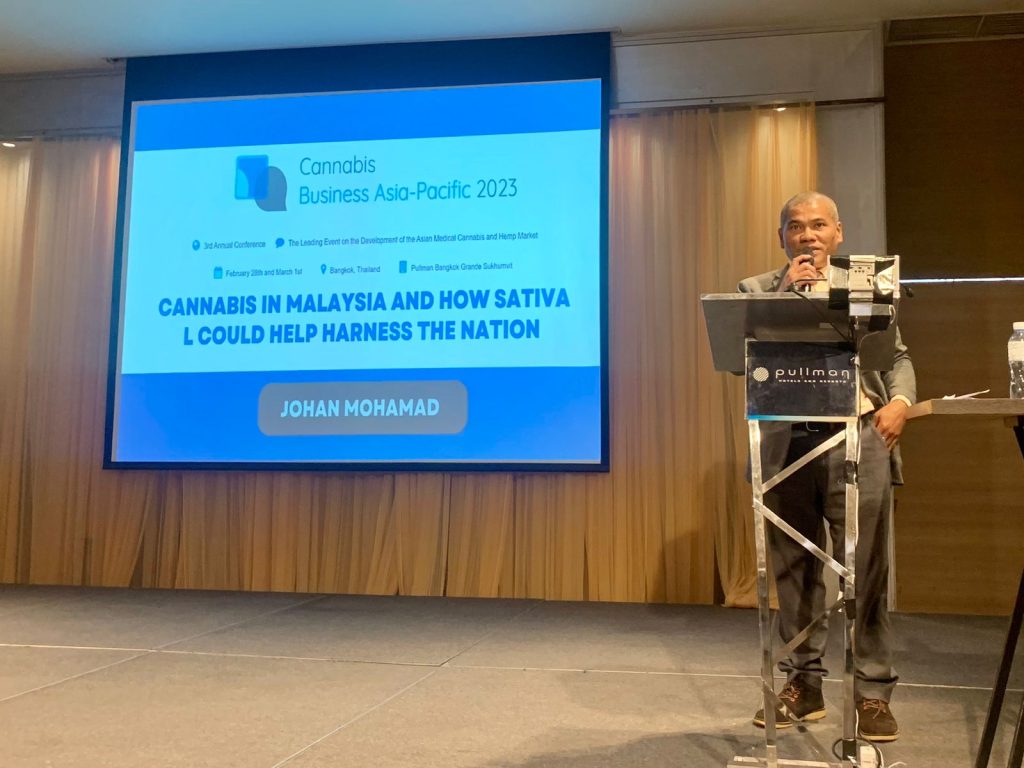 Cannabis Asia-Pacific Conference
It was a great honor to speak at the 3rd Cannabis Asia-Pacific Conference organized by World Class Business Leaders at The Pullman Bangkok Grande Sukhumvit. I shared about the must-knows of every cannabis advocate and the latest in the Philippine Cannabis landscape. What's more unbelievable was being Chairperson of the 2-day event.
Summary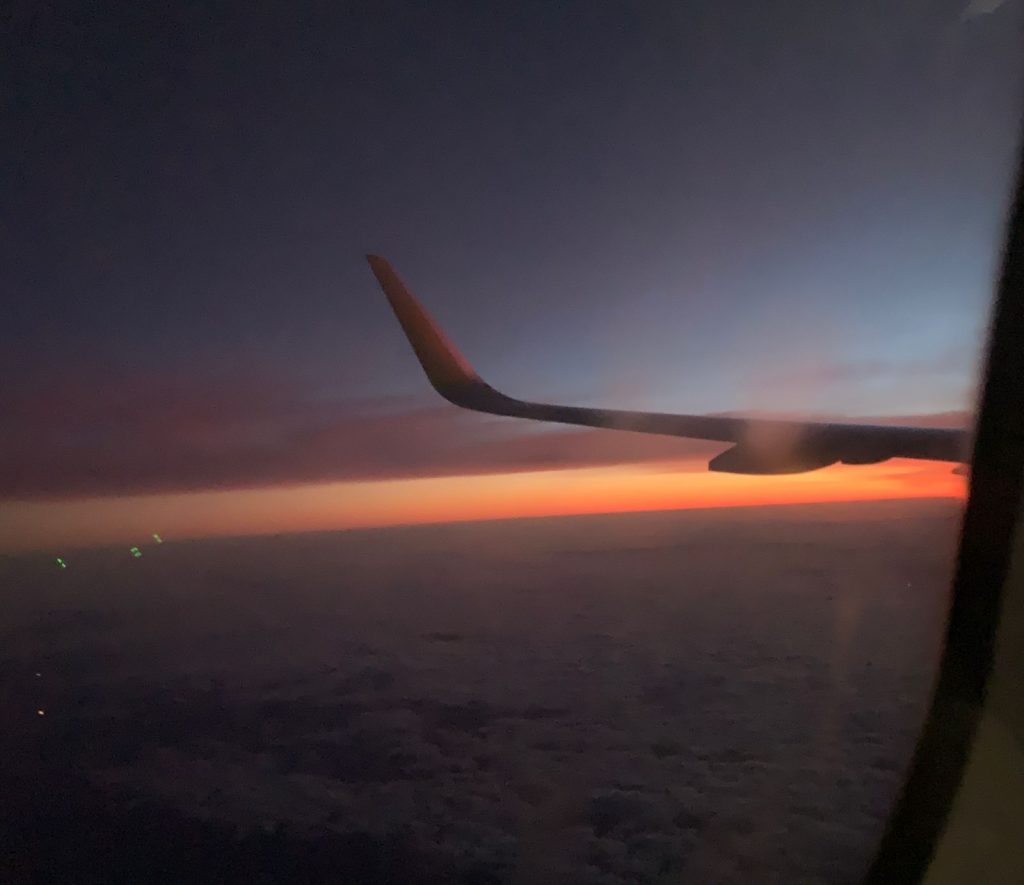 The entire trip exceeded my expectations. It was organized very well and taught everyone a lot of theoretical knowledge and practical skills for the many roles in the upcoming legal cannabis industry. It also allowed me to network and forge unforgettable memories with various members of my tribe.
It was surreal to be immersed in the mainstream cannabis space – to be living, breathing, speaking, and absorbing cannabis. It was a dream come true. It reaffirmed our purpose.
by Dr. Germ Marq Mutia
MD, DPCP (Philippines)
Society of Cannabinoid Medicine, Philippines