UKM-MHIRA Industrial Hemp Conference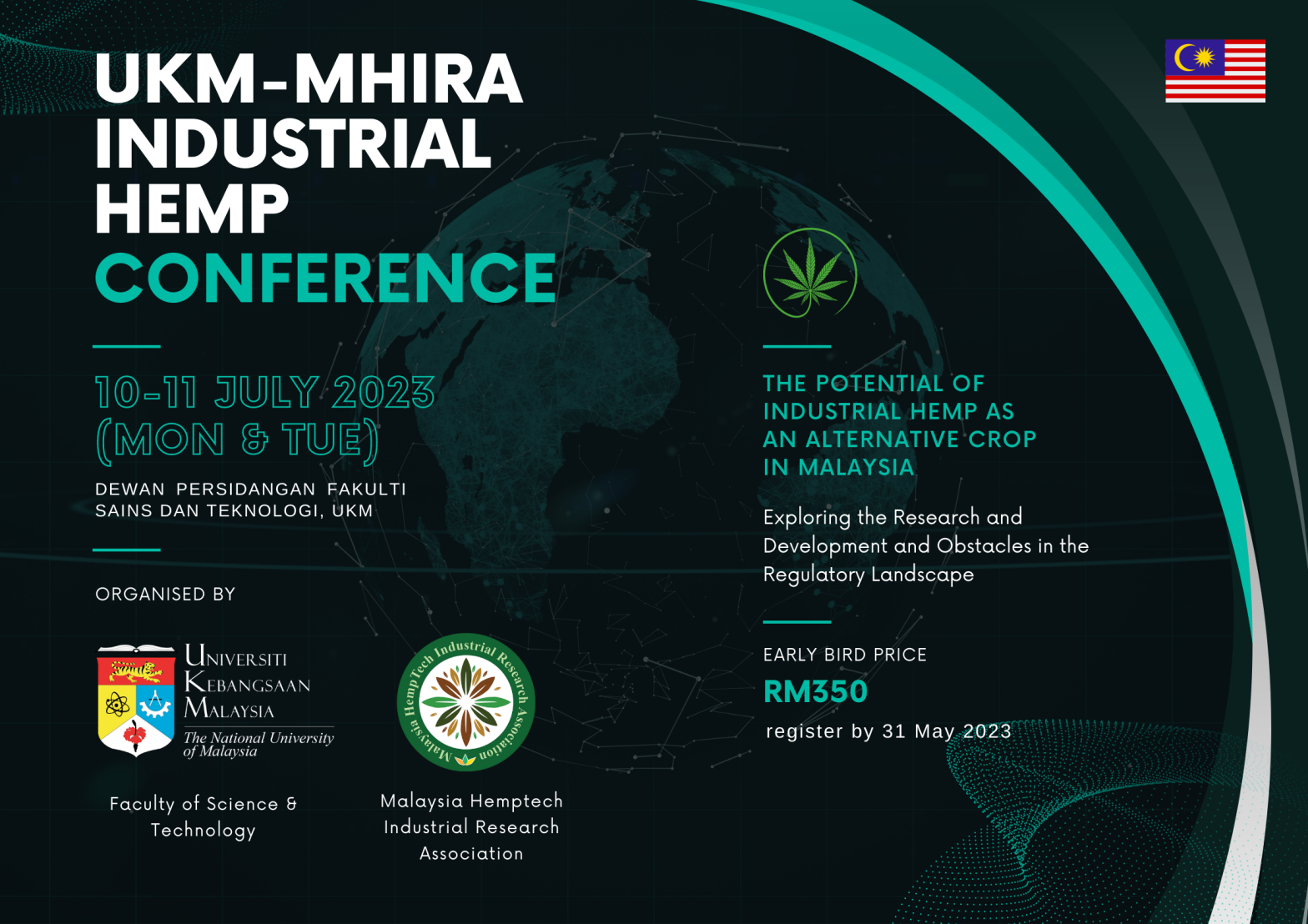 Welcome to the UKM-MHIRA Industrial Hemp Conference 2023, a joint effort between University Kebangsaan Malaysia (UKM) and the Malaysian Hemptech Industrial Research Association (MHIRA). The conference will be held on 10-11 July 2023, at Dewan Persidangan Fakulti Sains & Teknologi, University Kebangsaaan Malaysia, Bandar Baru Bangi, Selangor.
Conference Theme:
The Potential of Industrial Hemp as an Alternative Crop in Malaysia: Exploring the Research and Development and Obstacles in the Regulatory Landscape
Objectives:
To showcase the latest research and developments in the industrial hemp industry
To discuss the potential of industrial hemp as an alternative crop in Malaysia
To explore the obstacles and challenges in the regulatory landscape
Conference Highlights:
Keynote speeches by prominent speakers in the field
Panel discussions with industry leaders and experts
Industrial Hemp Workshop
Networking opportunities with participants from various sector
---
Registration:
Registration for the conference is now open. Early bird rates (RM350) are available until 31 May 2023. Registration includes access to all sessions, conference materials, lunch and refreshments on both days, and a certificate of participation.
Sponsorship (Booth space):
We invite companies and organizations to support this exciting event by sponsoring the conference. In doing so, you will help to facilitate the sharing of knowledge and research on hemp, support the development of the hemp industry in Malaysia, and benefit from the publicity associated with this event.
Click here for more information about the sponsorship opportunities
Early Bird Special
The Early Bird Special is a limited-time offer for those who register early for the conference. This tier offers a significant discount on the regular conference ticket price, as well as some exclusive benefits.
Benefits:
Access to all sessions at the conference
Conference materials, including a program book
Lunch and refreshments on both days of the conference
A certificate of participation
Priority seating in conference sessions
Price:
The Early Bird Special ticket price is RM 350 (USD 79) per person, which is a discount of more than 50% from the regular conference ticket price of RM 550 (USD 125). MHIRA Members will receive an additional RM50 discount.
Conditions:
The Early Bird price is available for a limited time only, and can only be purchased until May 31, 2023.
Payment must be made in full at the time of reservation.
This ticket is non-refundable and non-transferable.
This offer cannot be combined with MHIRA membership discounts
Why should you reserve your ticket now?
By taking advantage of the Early Bird Special, you will save money and secure your spot at the conference before it sells out. Plus, you will have access to priority seating and other exclusive benefits. Don't miss this opportunity to join us at the UKM-MHIRA Industrial Hemp Conference 2023, and be part of the conversation on the potential of industrial hemp in Malaysia.
---
Sponsored by

Supported by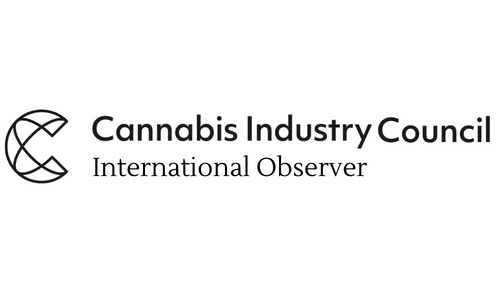 Media Partners

Registration and Networking
Opening Remarks
UKM & MHIRA
Keynote Address: The Potential of Industrial Hemp as an Alternative Crop in Malaysia
Ministry of Plantation & Commodity
Session 1 - Advanced Material Research and Development Landscape in Malaysia
Prof Dr. Sarani Zakaria (UKM)
Session 2 - Natural Fibre Processing and Product Development
Lembaga Kenaf & Tembakau Negara
Lunch Break and Networking
Session 3 - Navigating Trade Barriers: Exploring UNCTAD's Strategies to Promote Industrial Hemp in International Markets
Marco Fugazza, UNCTAD
Session 4 - Industrial Hemp as a food source, how can it be developed to promote food security & innovation?
Agrifutures Australia
Session 5 - Industrial Hemp and Environmental Sustainability
Prof Dr Piakong Md Tuah (Hemp Science Centre)
Closing Remarks and Acknowledgements
Registration and Networking
Opening Speech
Ministry of Health
Session 6: Effective Testing and Cannabinoid Quality Control Measures
Prof. Dr. Jamia Azdina, Faculty of Pharmacy, UKM
Session 7: Thailand's experience with implementing medical cannabis and CBD into their traditional medicine practices
Dr Thongchai Lertwilairattanapong, Director General, Department of Thai Traditional and Complementary Medicine (DTAM)
Dialogue Session - Regulatory Framework for Industrial Hemp in Malaysia: Addressing Public Perception and Policy Gaps in Malaysia
Lunch Break and Networking
Session 8: The Legality of Medical Cannabis from Islamic Perspective
Ekmil Krisnawati Erlen Joni, Faculty of Law, UKM
Dialogue Session: Academic Institutions and Stakeholders role In Advancing Malaysia's Hemp Industry
Closing Remarks and Acknowledgements