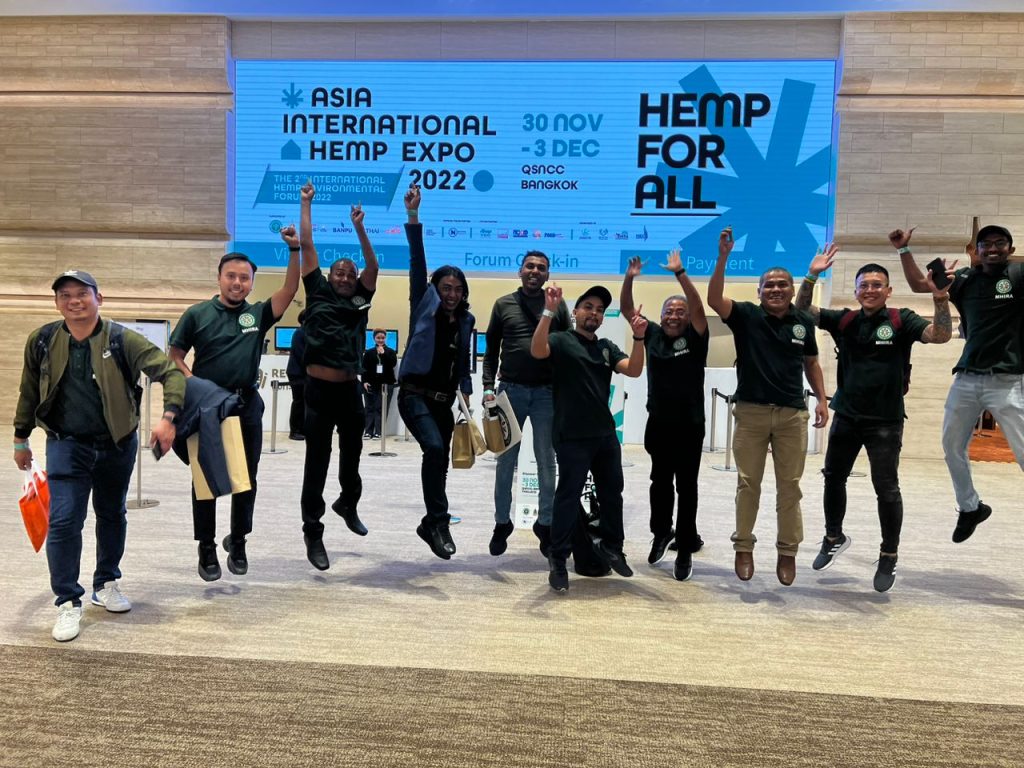 Hemp is a useful plant and is one of the most rapidly growing industry for industrial and agricultural markets. Hemp or Cannabis education is important as it is the key to understanding this sustainable resource plant. This MHIRA's HSC 2nd Hemp Executive Tour (29 Nov 20222 – 6 Dec 2022) has provide participants an opportunity to explore the legal status, R&D, innovation and technology on industrial hemp business in Thailand.
Day 1- 29 Nov 2022- Travelling day
My travelling return tickets and accommodation in Bangkok and Sakhon Nakhon were handled effectively by MHIRA's secretary, Ahmad Qaiyum aka Mr. Q. My only complaint to myself was that "I hate travelling alone". 
On 29 Dec 2022 about 800pm, as promised I was met by Mr, Johan Mohamad and Mr. Ahmad Qaiyum at Don Mueang Airport, Bangkok. From the airport we were taken to Bangkok city for dinner before proceed to the hotel.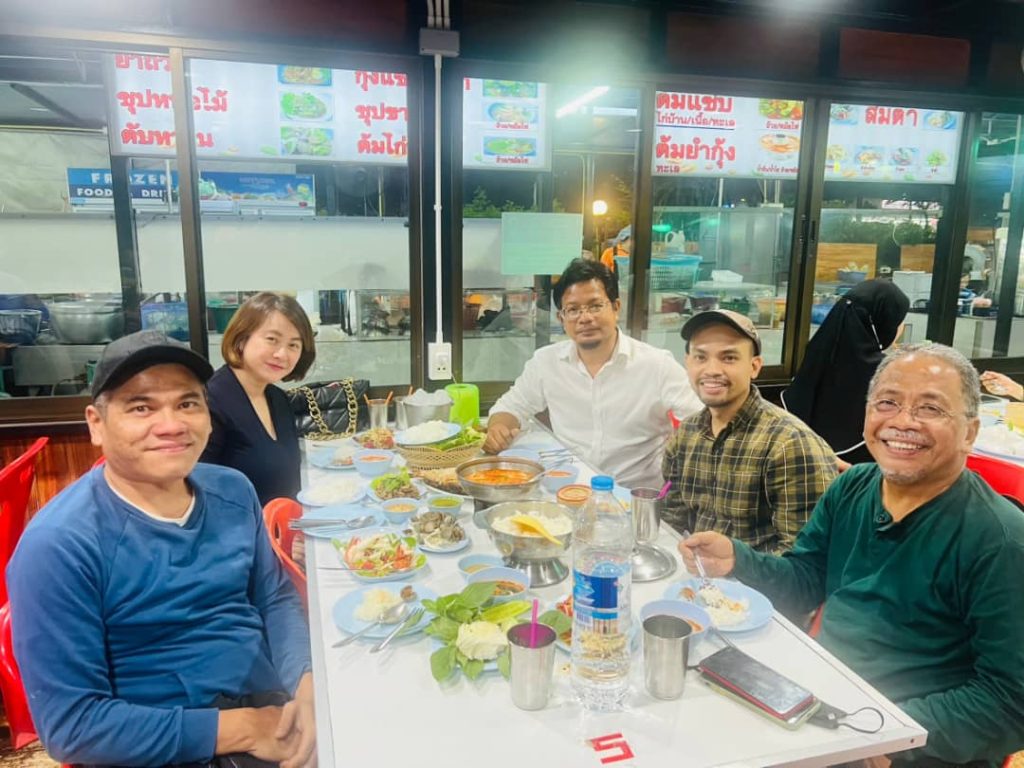 Day 2- 30th Nov 2022: Ban Kun Sook Clinic of Newland TechnologyCo. Ltd  
During the visit to the clinic, I was fascinated by Leech Therapy.  The leech reminds me of our local leech found in Danum Valley, Lahad Datu. Leech therapy revival is because it simple and inexpensive means of preventing complications. At this clinic I was fortunate the see leeches in a glass jar spitting their saliva (cotton-like web). Leech releases protein and peptides that thin blood and prevent clothing. new treatment (Leech therapy), its history, uniqueness and effectiveness in treating certain illness and diseases.  Baan Khun Sook (Global) Co. Ltd has develop new product, "Hirudin Extract" that contained chemicals derived from leech saliva that is good for acute coronary artery disease and other heart diseases.
.
Day 2 & 3 -30th Nov-1 Dec 2022: Asia International Hemp Expo 2022, Queen Sirikit National Convention Centre (QSNCC), (30th Nov – 3rd Dec 2022).
The Asia International Hemp Expo is the first international event for business people and industrialist seeking information, benefits and solutions for hemp which as been unlocked and legalized in Thailand. The event showcase innovations and technologies for hemp industry promoting Thailand as Industrial Hemp Hub of Asia. Hemp Connect People-Hemp for All.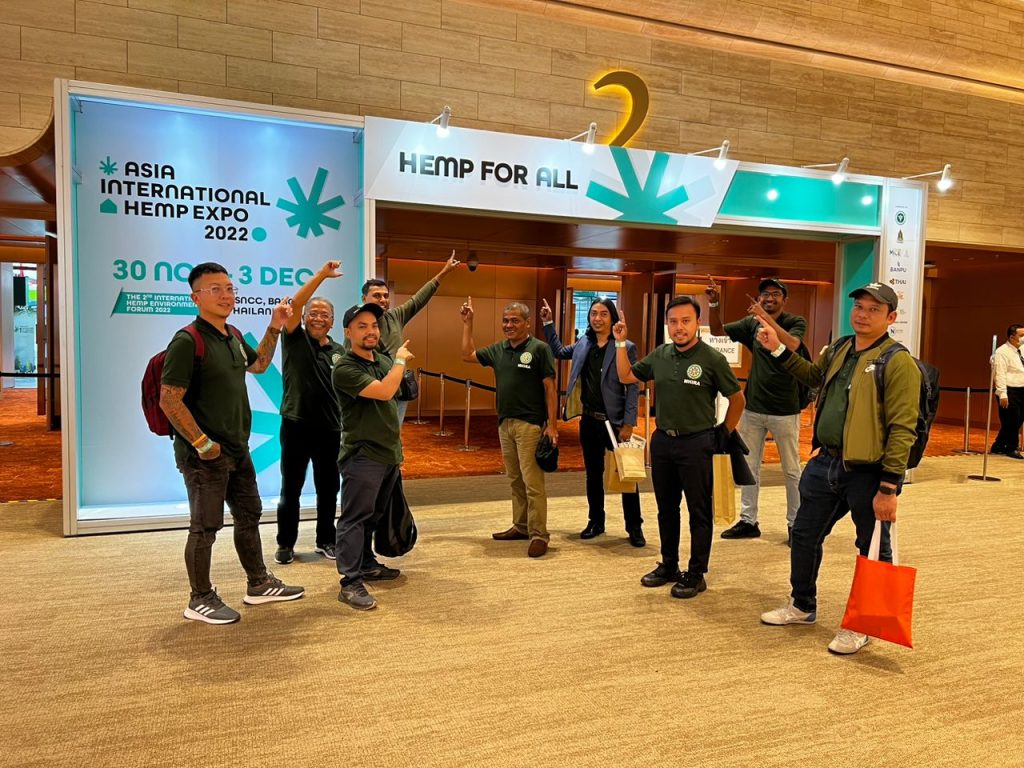 Day 4- 2nd Dec 2022:  Meeting Between MHIRA-DTTAM, MoPH- MALAYSIA EMBASSY, THAILAND
This consultative meeting was chaired by Dr. Khwanchai Visithanon, Deputy Director-General of DTAM attended by 15 representatives from DTAM, 2 from Malaysia Embassy, (Mr. Hairuddin Maslan, Counsellor (Agriculture) and Ms. Siti Atiqah Fatin Zainal Abidin, First Secretary) Thailand, and 1 from Newland Technology Co; Ltd and 11 from MHIRA. The DTAM deputy DG presented a paper on Policy, Current Situation and Regulations related to Cannabis in aspect of Thai Traditional Medicine. Mr. Johan Mohamad, MHIRA's President presentation was on MHIRA role and current situation of Cannabis Policy in Malaysia. From the meeting some agreement on future collaborations/partnerships were proposed.
Day 4- 2nd Dec 2022: Meeting Between MHIRA-Newland Technology -Halal Science Center, Chulalongkorn University
The meeting was chaired by Mr. Prachaya Chimvises, Deputy Director of The Halal Science Center, Chulalongkorn University, Thailand. It is hope that in the future to have local and international halal certification, experts and technology for hemp product of both countries. The Quran 2:168 is the basis for halal food.
4.5 Welcome Dinner
Our Welcome Dinner was attended by Mr. Hairuddin Maslan, Ms. Siti Atiqah Fatin Zainal Abidin from Malaysia Embassy Thailand and Mr. Pornprasith Sibunruang, Founder/CEO, Cannatek88, Thailand. Food Connect People.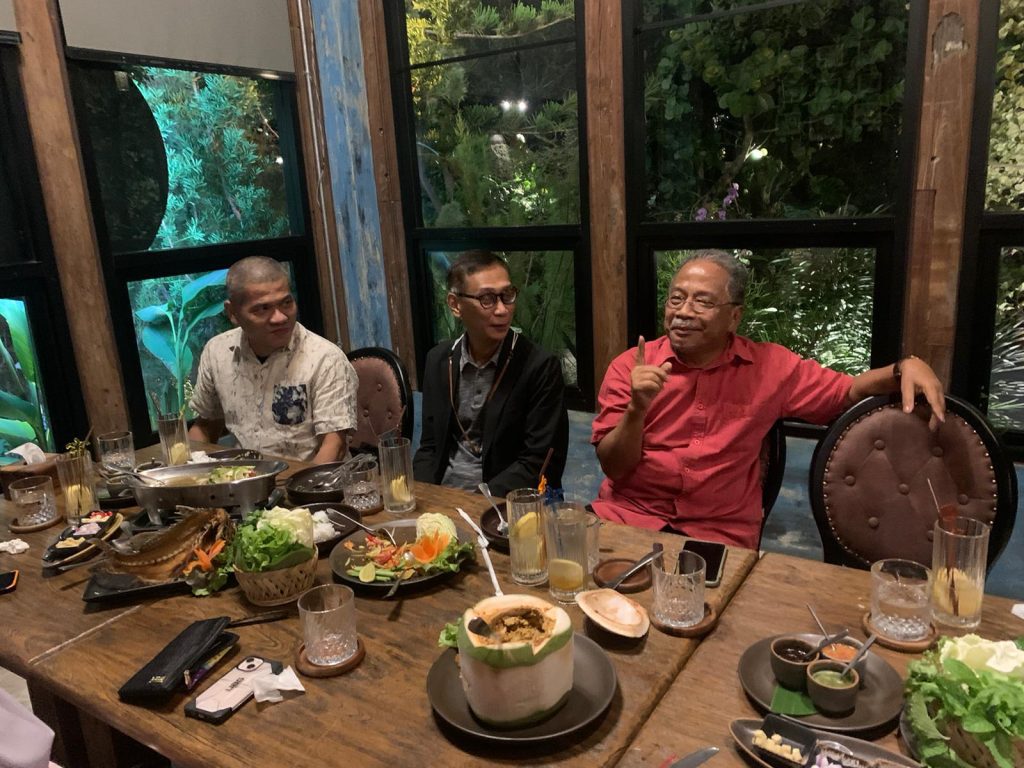 Day 5 & 6- : MHIRA-Newland Technology Co Ltd -Medical Cannabis Study Tour to Sakhon Nakhon (3-4 dec 2022)
Phra That Narai Cheng Weng
Phra That Narai Cheng Weng or Phra That Narai Jengveng located at Mueang Sakon Nakhon District, Sakon Nakhon Province, is an interesting small temple with a 1000 year old pagoda (stupa) built from sandstone. It is believed that the relics are made of sandstone similar to that of Angkor Wat. Beautiful carving patterns depicting a marijuana leaf were found at the stupa. Cannabis journey in Thailand could have started from here.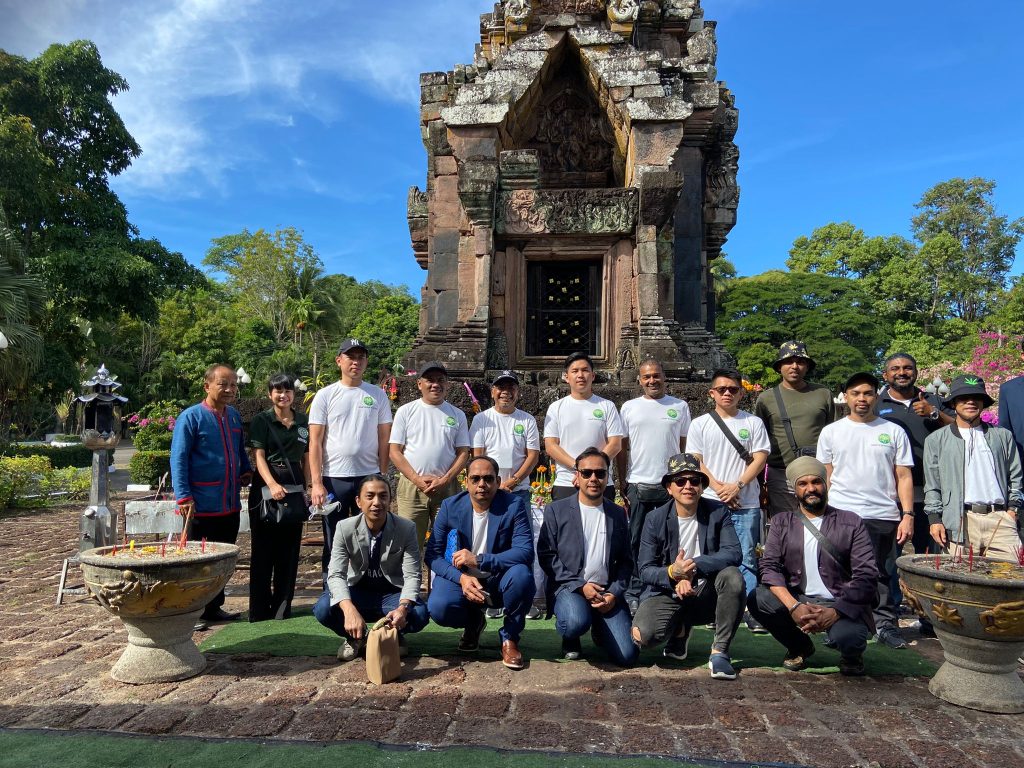 Arokhayasala Kampramong Temple. Palliative Care Village, Sakhon Nakhon
For the health and wellness of cancer patient, this village provide alternative treatment protocol and atmosphere. It is run by a team of Abbot (Dr), medical doctors, qualified nurses, researchers and local and international volunteers. One medicinal plant they are doing research is on ant plant (Hydnophytum sp.). Malaysia has its own local ant plant, Hydnophytum puffii, a new species is so far known only from Sabah. Health & Wellness Connect People.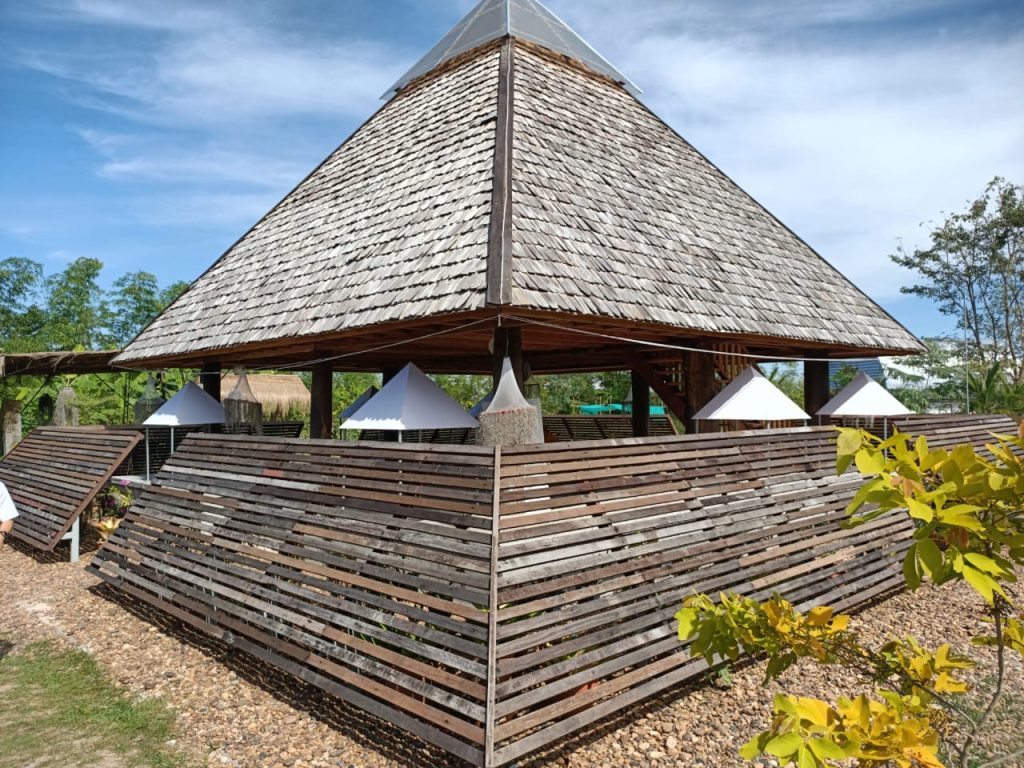 Rajamangala University Technoloy Isan Sakhon Nakhon Campus
This the best part of the tour especially visiting the Cannabis Farm. Cannabis plant are grown openly (soil and in pots) and in greenhouse. The legal and technical requirements of cannabis farm before of planting were observed. Building the base of the greenhouse requires special characteristics to prevent intruders such as snake or insects from getting into the greenhouse that will destroy the plants. Hemp Manggo Fragrance Put a Smile on Everyone's Face.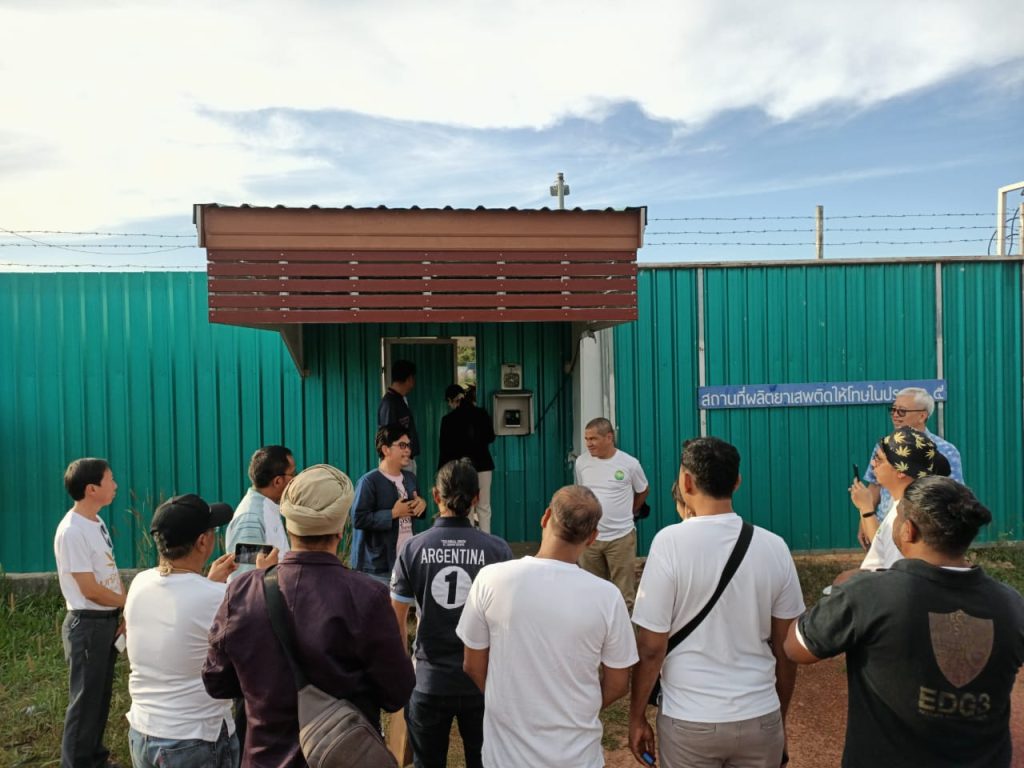 Phra Ajarn Fan Ajaro Hospital
Here we were given a lecture on the history of the factory and the Thai Medical Cannabis formulas by the researchers. The Thai traditional herbal medicines and cannabis mixed herbs medicine factory has passed the GMP and FDA standards. Part of the standards are on chemical and microbiological standards. We were also given an opportunity to observe the production process of the herbal medicines and visit the laboratory facilities.
Khram Phu Thai Village (Indigo Village)
We were introduced to a beautiful preserved culture of Indigo Village; dyeing of fabric with local herbs indigo plants (Indigofera sp.) and entertained with a special traditional dance, almost similar that of combination of Igal-igal, Sumazau and Zapin of Malaysia. Culture Connect people.
My Final Thoughts
The tour has given participants on the holistic scenario on position of Malaysia in the "Hemp Business" as comparison to Thailand or globally. As for development hemp industry in Malaysia, let it be on medicinal hemp, hemp food and beverages, hemp-based beauty products and industrial hemp products, health and wellness tourism (R&R), Malaysia should learn from Thailand. Thailand can be a model for Malaysia to follow an effort to meet SDGs in creating a better life on earth.
Malaysia need to change its stand on hemp. Hemp is a most useful plant. Hemp has a key environmental benefit namely an excellent carbon sequestration, restores soil health and has enormous market value, one worth mentioning is hemp as animal feed for livestock.
In Shaa Allah with the collective effort and right incentive, the realization of hemp potential in Malaysia is possible.
This tour has provided "more reasons to go back" to Sakhon Nakhon. My overall evaluation on this 2nd Hemp Executive Tour is shown in Table 1. 
Acknowledgement
Special thank you to the organizations/agencies and individual in making this tour successful and memorable.
by Piakong Mohd. Tuah (Ph.D)
MHIRA Vice President & Head of Research